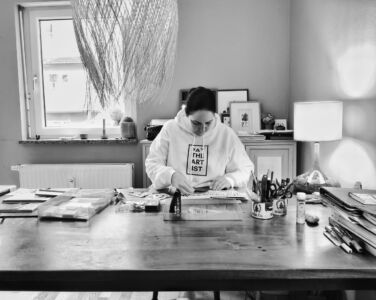 Dunia Barrera- (b. Madrid, 1979) is a collage artist currently living and working in Munich, Germany. Barrera comes from an analog photography background, with her work having been exhibited in a solo exhibition at Photo España in 2002. Now focused on the medium of collage, her work has been exhibited at the Carriage Barn Arts Center in New Canaan, CT in the United States and at Gallery Anspach in Brussels, among others. She has been featured by Contemporary Collage Magazine and in the publications of Fragmented Collective.
Her work is in the collections of the Anthropology Museum of Madrid, the Subway System of Madrid and the Museum Cristobal Gabarron in Valladolid.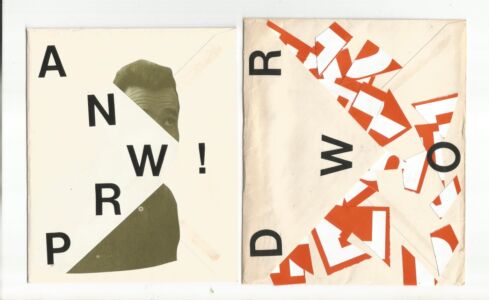 It seems that today we must tell everything, we must show everything. Our lives are on display, but we polish what we can't show. My work is about things not said; hidden things that belong to us and that are scary, embarrassing to tell. I bring these out most of the time through humor. I am influenced by the aesthetics of the past, specially the 50s and the 60s, because in those magazines everything seemed beautiful and perfect. The quality of the paper and the colors used on these publications are very rich and different to what we get nowadays, this helps my work process to bring these emotions onto a specific aesthetics that for me represent the peak of elegance and simplicity.